Master Stick Maker
Please note: I am not trading at present.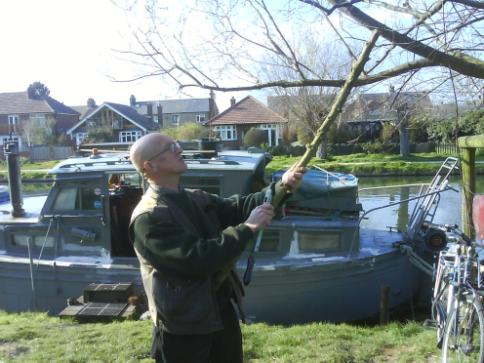 Bespoke stick maker based in Cambridge.
History
I have a background in Green wood-working over the last 4 decades.
Green wood-working is about working wood "green" then storing and seasoning it.
All the wood I use comes from sustainable sources, so called "working woods". Working woods are managed, as in coppiced, every 6 to 7 years.
I also recycle second-hand sticks from charity shops though this is the smallest part of my business. The majority of my decorative stock comes from charitable sources, the rest comes from sustainable sources.
Contact
Follow me on Twitter.
Art is best contacted via SMS to +44 (0)791 4921428 (Please remember to leave your name!). If you really must you can email him at camsticks@googlemail.com, though be prepared for a long wait before a reply.